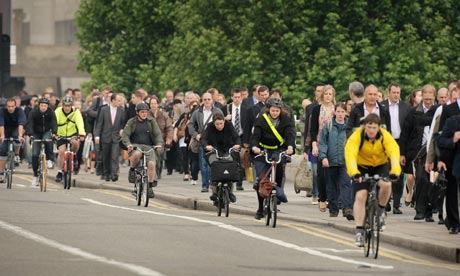 Today was my first experience of riding in whilst a tube strike was going on. It felt so good not working out how to get in via Bus or Overground trains and then have to experience the ensuing crush. Only downer is that I don't have an excuse to work from home.
The roads in North London didn't seem any busier this morning, but this was around 7.15 before the real rush. But when I did get closer to the city there seem to be a lot of traffic on certain roads. Luckily my route was free flowing and largely unaffected. I heard from others that it was a lot more difficult on the bigger roads in town.
There were probably a few more bikes on the road too, but not a noticeable number. Maybe as I'm still a newbie, it doesn't make much difference to me.
Hope all your journeys were fine too.